With this tool, it is possible to efficiently view the Html page code of a website by just entering the URL. (In case you are studying HTML, this can be a good method to start out by understanding exactly how a website is organized and scripted!)
The source code in your outcomes will undoubtedly be highlighted in 3 various colors:
n Blue highlighting will identify HTML tags
n Red highlighting will identify parameter
n Green highlighting will identify value
No matter if you are using this tool as students to understand HTML or as a new webmaster to identify flaws on a customers' website. For whatever reasons the Web page Snooper (HTML viewer) tool can be used, it is available for free.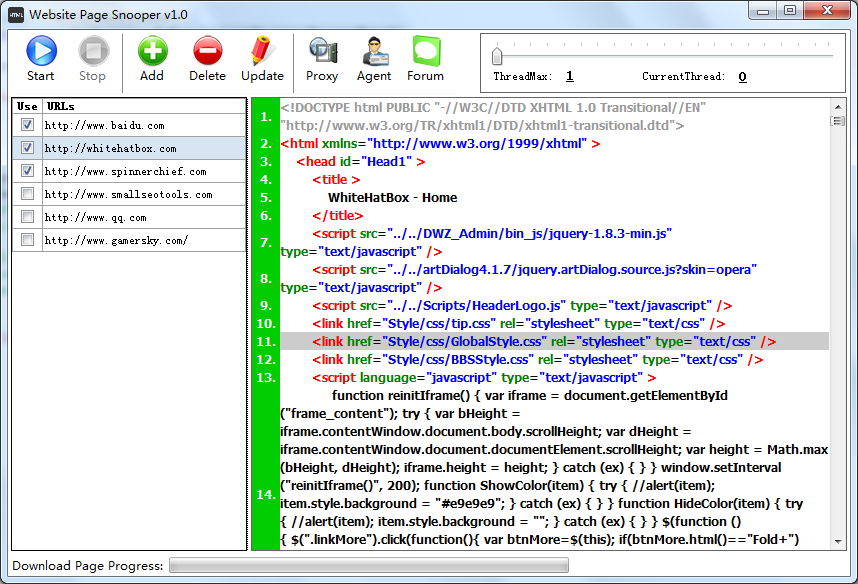 Please let us know that if you want more functions in this small software, we will listen your suggestion and add them :)